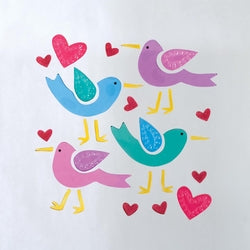 GelGems: Large bag of SpEciAL dELiVerY!
GelGems~Valentine
These large bags contain everything you see here and measure 13 x 10. 25 x 0. 1. Please note that. Actual colors and packaging may vary slightly from the image shown. These packages come in a resealable bag. The GelGems are sandwiched between 2 plastic sleeves. Save your bag and slide the sandwiched GelGems back in the bag to store for off season. GelGems are for decorative purposes and not considered toys. GelGems are non-toxic, but should not be ingested.
Dimensions: bag is 10.2" x 13"
Materials: squishy sticky artworks that are irresistibly fun to play with!